Did you see it? If you weren't paying attention you may have missed it.
1225 E Acacia took a 12% reduction.  They reduced from $2 mil to $1.9 after the first month and then delisted it and it magically reappeared today for $1.77 mil.  (it will be our little secret)
Here's where we will see the willingness of people of means to buy a nice home in a crap location. Having lived on the north-east side of town I can attest that the level of noise is ever-present but different.  While the majority of town hears the planes takeoff,  Acacia hears every rev of every engine. And then there's that little candy cane lane issue.
Not to be outdone. 911 Cedar St took another reduction, now down 12% from asking, to $1.425 mil.  Now down to the enviable $571/sqft for a nice home. The kicker is that the home was bought just four years ago for only $1.07 mil. There's still meat on that bone. It's been on market at least three months and there's a lot of competition in the 2000-3000 sqft market right now.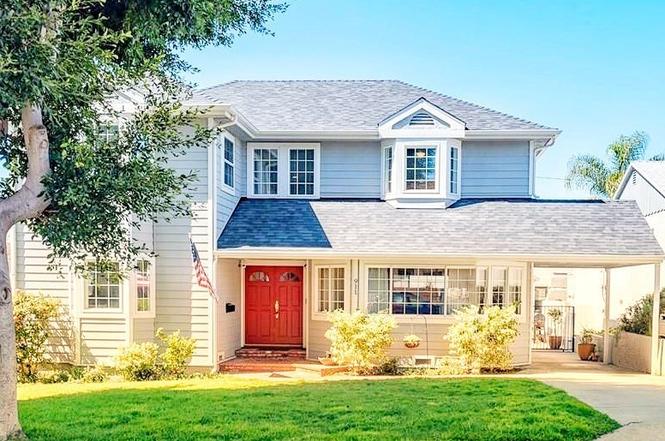 Maybe there's a revolt against living on candy cane lane because we now have 1225 and 1224 E Acacia listed. 1224 is 3600 4/4.5 listed for $1.99 mil. Again here we find ourselves at $559/sqft.    
Just another big showy house in a bad location. The allure of Candy Cane lane seems to have disappeared with the advent of social media. But hey, you get free electricity a couple months a year.
I had heard that the candy cane residents got subsidized electricity for couple months during the holidays. I was wrong. They do it out of the kindness of their hearts.